Event Bookings / Weddings and Special Events
For your wedding, holiday party, fundraiser, corporate event, Quinceañera, anniversary or private party — Susie Hansen and her crew of talented musicians will play the best of Latin and pop dance music.
According to Don Heckman of the Los Angeles Times, "Hansen was a ball of energy, creating an atmosphere of high voltage excitement."
Phil Elwood of the San Francisco Examiner described the band this way: "It's a sizzling, swinging band. The whole room was jumpin' for joy."
Services We Offer
We specialize in Latin dance music of all kinds, especially:  Salsa, Cumbia, Merengue, Bachata, Bolero, Cha Cha Cha, Bossa Nova, Samba and Latin jazz.
We can play a wide variety of popular American music including swing, disco, funk, R&B, Motown, classic rock, pop ballads, jazz standards (like Frank Sinatra) and big band swing.
We can provide our DJ-and-band package at a very reasonable rate. The DJ can alternate with the band, giving you all the contemporary dance music that the younger guests will love.
We will be happy to emcee your event at no extra charge. We'll meet with you in advance and work out a timeline/script for your entire event.
We have a huge list of songs that we play. Click here to listen to music clips. Check out our party songlist for a list of songs we play.  Or click here for a printable party songlist.
We can provide music for cocktail hour, such as jazz standards and Latin jazz, and for dinner music, with Frank Sinatra favorites, Bolero, Bossa Nova, and more.
We have three front singers — our vocalist who sings lead in Spanish and plays Latin percussion; Susie, who sings lead vocal and plays electric violin; and our electric guitarist who sings lead in English, including R&B, disco and swing. Our full band has ten musicians, but we often perform with eight players. For the budget-minded, we can use our six-piece band, which is really a terrific ensemble.
We'll customize your event with music that matches your taste and that of your guests.  We'll keep the dance floor crowded.
We can coordinate your event at no additional charge, and saving you the expense of a personal coordinator.
We specialize in awards banquets, too. We'll play the perfect music for each of the luminaries of your evening as he/she approaches the stage for presentation or acceptance of an award, during any photos, and as each person leaves the stage. It's almost like the Academy Awards!
We have terrific Salsa dancers who can provide a lively and flashy floor show, teach the Latin dance steps (and swing, too!), break the ice on the dance floor, start a line dance, mix and mingle with the audience, teach the electric slide, dance with the guests or lead a conga line. Together with the band, it's a perfect party package!
We perform for many types of events — corporate functions, non-profit gala events, awards banquets, company parties, social events, weddings, birthday parties, Quinceañeras, Bar/Bat Mitzvahs, anniversaries, holiday parties, concerts, carnivals, festivals and special events of all kinds.
Services Especially for Weddings
We're happy to serve as master of ceremonies for your wedding reception. We can emcee in English, Spanish or both. We'll introduce the bridal couple, bridal party and parents in the grand entrance; play your first dance; introduce all the toasts; perform beautiful dinner music; play the father-daughter dance and mother-son dance; emcee the cake cutting; introduce the money dance; create a fun event with your bouquet and garter toss; and take care of all of the formalities of your reception. And of course, we'll play great dance music, too! You won't have to worry about a thing throughout the entire celebration. When you hire our band for your wedding, you'll get an experienced emcee and coordinator for free — and free is good!
We will help you plan your wedding. We'll meet with you a couple of months before your big day and create a detailed itinerary for the reception (and ceremony, too), subject to your approval. You can share this timeline with your photographer, videographer and the coordinator from the location. It's like getting a wedding planner at no charge!
We can perform lovely music for your wedding ceremony with a trio of violin, piano and bass (or a duo of violin and piano). We will play prelude music while your guests are being seated; processional music for the family, bridal party and the bride (or wedding couple); any music that your officiant might request during the ceremony; and recessional music as the wedding couple and bridal party exit the ceremony. For many wedding ceremonies, we find that classical music is a very popular choice. View our Wedding Ceremony mp3 clips page for mp3 samples of classical music. View our Wedding Ceremony Music List for a list of classical music we can play. Besides classical, we can also play other musical styles for you ceremony and prelude — for example, ethnic music (such as Jewish music or Bolero); sacred and religious music; and popular, contemporary and romantic music.
We are a gay-friendly vendor.
See the Band Live at a Bridal Expo — For Your Wedding or Other Special Event
Click here for a list of Bridal Shows and Expos where you can come and see the band play live.  You'll hear the wide variety of music we offer for your wedding or other special event. At each expo, we'll play one or two showcases of 30 minutes where we'll perform excerpts from 25 songs or more! And we promise we'll learn the whole songs before your wedding.  😉
At the expos, we'll play many of the musical styles we offer for your wedding or special event. Want free tickets to one of these bridal expos? Just go to our Bridal Expos page, or contact us to request tickets.
Music Samples
Click here to select MP3 files of music samples to listen to or download.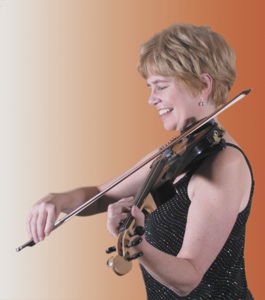 Video Clips
Click here to view a sample video of the band.
We're Everywhere!
The Susie Hansen Band has played all over Southern California for 25 years. We've played concerts and festivals including the Playboy Jazz Festival, Fiesta Broadway, the Los Angeles County Fair, the LA Marathon, the Newport Beach Jazz Fest. We have performed for countless special events, including the Inauguration of Los Angeles Mayor Antonio Villaraigos, the 100th Anniversary Celebration for Actor's Equity, a movie premiere for Jennifer Lopez, La Opinión's 70-year Anniversary, a party at the Los Angeles home of Arnold Schwarzenegger, many Academy Awards events and Grammy events, exhibition openings for the Los Angeles County Museum of Art and other museums, and New Year's Eve celebrations on the Queen Mary and elsewhere. We have performed at outdoor community concerts in just about every community of Southern California. We have toured through the United States, playing jazz festivals and concerts from San Jose to Chicago, Virginia, Toronto and New York City. The band loves playing for weddings!  We have performed for countless social events — weddings, anniversaries, birthdays, Quinceañeras — and for countless non-profit fundraisers, gala events and award banquets.  We have an extensive list of corporate clients.
About Susie Hansen
Violinist Susie Hansen is the musical director of the band, and has recorded or appeared as a guest artist with Tito Puente, Vikki Carr, Los Van Van, Orquesta Aragon, El Gran Combo, Sonora Ponceña, Orquesta Broadway and others. Her three CDs, "Representante de la Salsa," "The Salsa Never Ends" and "Solo Flight," have received extensive airplay across the United States, Canada, Europe, South America and Asia, and lots of great reviews. Singles from her CDs have charted well with radio and club DJs throughout the United States and around the world. Seven songs from her CDs have been included in eight different salsa, jazz and Latin compilations in the US and Europe.
Our Clients Love Us
"Outstanding band . . . Your performance was terrific, and you had the audience in your grasp the entire evening. We received so many compliments for the Susie Hansen Latin Band. Utterly professional!"
– Bob Klomburg, Sheriff's Support Group of Altadena
"An evening of fabulous music. Your concert was the highlight of the City of Beverly Hills' summer concert series. The music was so infectious; we have never had so many patrons get out of their seats to dance the night away."
– Brad Meyerowitz, Recreation Services Manager, City of Beverly Hills
"Your music was appreciated by all those present. Without your participation, our event would have not been as successful, elegant and entertaining."
– Sandra Eckhardt-Miranda, Macy's
"By far you have the best music in Los Angeles and it's a joy to have you with us during our Gala."
– actress Carmen Zapata, Bilingual Foundation of the Arts
"Thanks so much for making such great music. You were terrific at our wedding–awesome!"
– Salsa promoter Albert Torres
"You and your band were excellent! You all looked great, too. We didn't have to worry about a thing. It was great to see so many people dancing–everyone had so much fun thanks to you!"
– Thomas and Deanne Lopez, wedding reception
"Your musical selections were right on from the first set through the last note."
– Ron Silverman, City of Hope
"The band is fabulous, the crowd truly enjoyed the performance."
– Stephanie Ross, K-BIG 104, Los Angeles
The Press Loves Us
"Hansen has been providing some of L.A.'s most authentic and dynamic Latin jazz and Salsa for more than two decades. Be prepared to dance in the aisles."
– Don Heckman, International Review of Music
"I am usually hesitant to rave so dramatically about the quality of a band, but I just cannot seem to help myself. Hansen's music is simply too much fun."
– Brian McGackin, Glendale News-Press
"When Susie Hansen's bow hits the strings, sparks fly. She's the Queen of Latin violin."
– Bruce Polin, Descarga.com
"It's a sizzling, swinging band. The whole room was jumpin' for joy."
– Phil Elwood, San Francisco Examiner
"Hansen and her L.A.-based group achieve a rhythmic groove that's nothing less than hypnotizing."
– Mark Holston, Jazziz Magazine
"I dare you not to move. The leader's electric violin rides the band's percussive cushion like a surfboard on a great wave."
– Ken Franckling, Ken Franckling Jazz Notes
"One of the West Coast's most influential Latin artists."
– Joe Nickell, Missoulian newspaper, Missoula, Montana
"Another zesty set! Hansen knows how to get the party started and her crew knows how to keep it going."
– Chris Spector, MidwestRecord.com
"The Susie Hansen Band kept the dance floor crowded. It's one of the hardest working, most popular bands on the Latin scene today."
– Myrna Daniels, LA Jazz Scene
"Hansen was a ball of energy, creating an atmosphere of high voltage excitement."
– Don Heckman, Los Angeles Times
"What violinist Susie Hansen delivers can be summed up in a single word: energy. Her approach to the rhythmically dynamic music is infectious."
– Zan Stewart, Los Angeles Times
Contact Us
We'd be happy to send you a free demo DVD, sampler CD, brochure and song list. For this, or for information about booking the band, please contact us either by phone at 323-224-8006 or via e-mail at info@susiehansen.com. Please note that we do not quote prices via email.  To get information about the band's fees, please call us on the phone. Thanks!